DOCUMENT PREPARATION ASSISTANCE
2050 BONITA AVENUE (inside the State Farm bldg.)
LA VERNE, CA 91750
(909) 620-7771

WELCOME TO OUR SITE!
​​​​​​​​​
​My name is Trinity Estrada, I received my Associates of Arts degree in Paralegal studies in the year 2000. I worked with various law offices before becoming a Legal Document Assistant (Independent Paralegal). I look forward to working with you and assist you through the challenges you might be encountering!

We are the most cost effective provider of document preparation assistance in the Inland Empire! Our office has been serving this for over 18 years. Our goal is to provide you the very best quality and expedient service possible at the most reasonable cost. We strive in building a relationship with our clients to better understand their situation and provide them with the best service according to their needs. The majority of our clients are referral based. We must be doing something right!
​
We offer document preparation for the following:
Taxes (individual, self-proprietorship, LLC, Corporation), Civil Lawsuits, Response Answer to lawsuits, Unlawful Detainer (eviction process), bankruptcy chapter 7, divorce, child support, custody or visitation (modification), legal separation, annulment, Living Trust, all types of ​notarized letters, business agreements, property title changes, etc. We also have a Notary Public on site.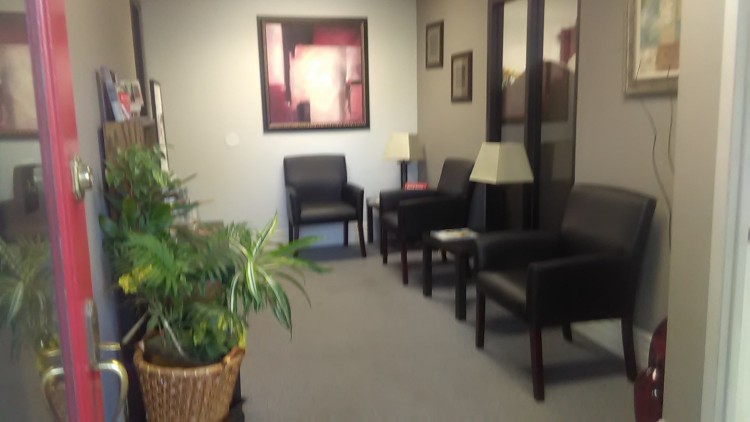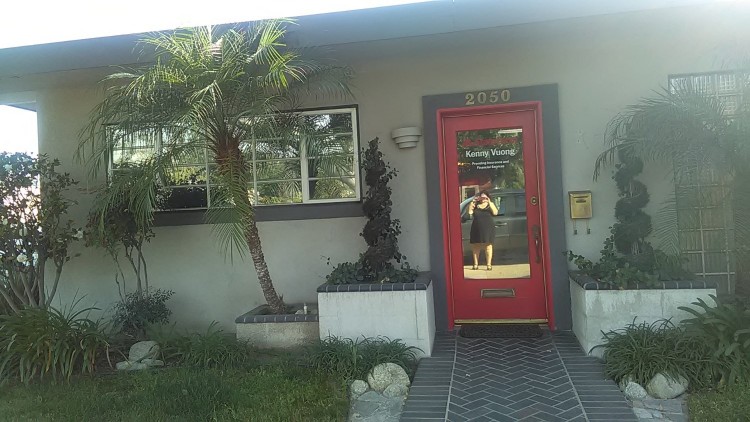 * TAXES (Individuals, self-proprietorship, corporations)
​* Unlawful Detainer - Landlord/Tenant Issues (eviction lawsuits or answer/response to lawsuit)
* Motion to Strike Complaint or Unlawful Detainer (buy more time)
​* Notice of Demurrer to Complaint or Unlawful Detainer (buys more time)
​* Notice to Set aside Default and Default Judgement to Complaint or Unlawful Detainer
* Opposition to Motion for Relief from Automatic Stay (keep your BK protection)
* Notice of Stay
* 3 Month Eviction Delay (after a foreclosure)
* Sheriff Eviction Delay
* Bankruptcy Chapter 7
* Emergency Bankruptcy Preparation
* Divorce - Simple or with hearings. With children/assets or with children/no children
* Legal Separation or annulments
* Distribution of Assets and/or pension plans (​​QUADRO)
* Child / Spousal Support (Order or Modify)
* Order to Show Cause ("OSC") - Request for Hearing for custody, child support, visits
* Small Claims
* Temporary Restraining Orders ("TRO")
* Process Server - We serve lawsuits, divorce petitions, paternity petitions, etc.
* Living Will/Living Trust. Amendments to Living Trust
* Letters of Guardianship
* Letters of Conservatorship​​​
* Grant Deeds, Quit Claim Deeds, Interspousal Transfer Grant Deed​
​* And so many more.....please call us with any questions! ​​

WE ALSO OFFER OUR CIVIL WEDDING CEREMONIES (MARRIAGE LICENSE INCLUDED) IN OUR
CHAPEL OR ANY OTHER LOCATION, ANY DAY OF THE WEEK!

CALL US TODAY FOR AN APPOINTMENT!!!
(909) 620-7771

Tags: Divorce, Request for Trial, Request to Enter Default, Family Law, Civil Law, Probate, legal weddings, civil weddings, wedding ceremonies, wedding ceremony, CA, California, lawsuit, Answer to lawsuit, answer to divorce petition, annulment, legal separation, notary public, taxes, tax preparation, We speak Spanish, Se Habla Español, Espanol, Enforcement of Judgment, Writ of Possession, Writ of Execution, Wage Garnishment, Motion to Dismiss, , Unlawful Detainer, Answer to Unlawful Detainer, UD, Demurrer, Motion to Strike Unlawful Detainer, Motion to Strike UD; Motion to Set Aside Default; Motion to Set Aside Default and Default Judgment; Ex-Parte; Sheriff Eviction; Notice to Vacate; 3 Day Notice to Quit; Vacate Three Day Notice to Quit; Quash Writ of Possession; Notice of Trustee Sale Delay; Trustee Sale Postponement; Foreclosure Postponement; Notice of Default; Predatory Lending Lawsuit; Bankruptcy; Chapter 7; Motion for Relief from Automatic Stay; Opposition to Motion for Relief from Automatic Stay; Notice of Stay; Inland Empire; LA County; Pomona; Evictions; Divorce; Child Support' Child Custody; Family Law; Civil Law; Oppositions; Request of Admissions; Production of Documents; Sheriff Eviction Delay; Ex-Parte to Stay Eviction; Motion to set aside Default; Process Server; Process Service; Service of Process, civil wedding, chapel, legal marriage, matrimonios legales, ceremonia matrimonio legal, bodas legales, capilla matrimonio legal, Espanol, Preparacion de documentos en Riverside California,
Document Preparation in San Bernardino, CA Preparacion de documentos en San Bernardino CA
Document Preparation in Mira Loma, CA Preparacion de documentos en Mira Loma California
Document Preparation in Chino, CA Preparacion de documentos en Chino California
Document Preparation in Chino HIlls, CA Preparacion de documentos en Chino Hills California
Document Preparation in Rancho Cucamonga, CA Preparacion de documentos en Rancho Cucamonga California
Document Preparation in Ontario, CA Preparacion de documentos en Ontario California
Document Preparation in Corona, CA Preparacion de documentos en Corona California
Document Preparation in Norco, CA Preparacion de documentos en Norco California
Document Preparation in Upland, CA Preparacion de documentos en Upland California
Document Preparation in Fontana, CA Preparacion de documentos en Fontana California
Document Preparation San Bernardino, CA Preparacion de documentos en San Bernardino California
Document Preparation Pomona, CA Preparacion de documentos en Pomona California
Document Preparation in Diamond Bar, CA Preparacion de documentos en Diamond Bar California
Document Preparation Montclair, CA Preparacion de documentos en Montclair California
Document Preparation in Claremont, CA Preparacion de documentos en Claremont California
Document Preparation in the Inland Empire Preparacion de documentos en Inland Empire California
Document Preparation in Los Angeles, CA Preparacion de documentos en Los Angeles California
​Document Preparation Montebello, CA Preparacion de documentos en Montebello California
Document Preparation in El Monte, CA Preparacion de documentos en El Monte California
Document Preparatin in Rialto, CA Preparacion de documentos en Rialto California
Document Preparation in Colton, CA Preparacion de documentos en Colton California
Document Preparation in San Dimas, Preparacion de documentos en San Dimas California